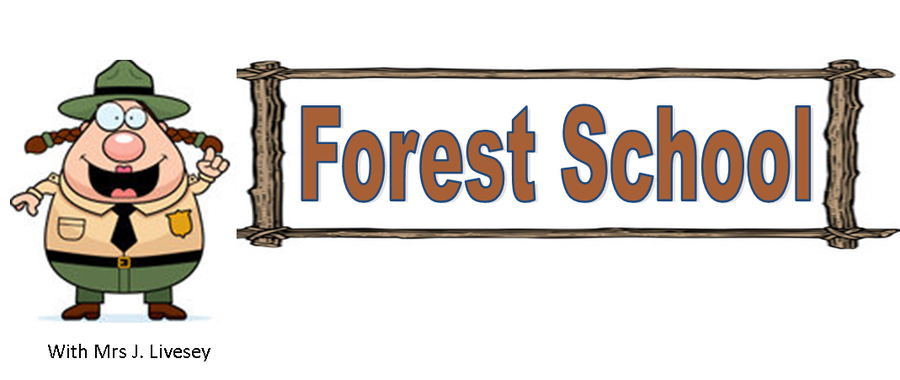 The Little White Owl
7/11/19
The book of the week was The Little White Owl' Tracey Corderoy and Jane Chapman.
"My owl is called Rosie and I'm going to give it my mummy as a present."
"My owl is going on my bedroom window, he's called Ted and he eats worms."
"Mud and water is so much fun!"
"I'm going to put my owl in a tree in the garden."
"My owl is called Rose Anne because that is my middle name."
"Mine is called Henry, like my new baby brother."
"Hot chocolate soup with apple gravy."
"Using a view finder to see things from a different angle."
"I found an earthworm."
"We have built a prison. Charlie is the bad guy and we will lock him up."
"I loved being outside making outdoor friends."
"I've never been sat in a tree before."
"The swing went so high, it made me laugh."
Fire Week
23/10/19
Spooky Halloween and fire week.
"I loved toasting the marshmallows, I've never done it before."
"The fire looks like 'The Great Fire of London' it feels like 100 degrees."
"I made googly eye soup and red blood bread."
"My potion turned people into zombies."
"I turned my friends into apples so I could eat them!"
"I mixed my red and green potion together and the colour changed, it was magic."
"I really enjoyed making my spooky witch plate."
"Eyeball soup is cool."
"My potion turned girls into boys."
Hodge the Hedgehog
18/10/19
The book of the week was Hodge the Hedgehog by Amy Sparkles.
"We've been conker crazy this week, seeing how creative we can be with these Autumn treasures."
"We talked about animals being nocturnal."
"My hedgehog is called Bacon."
"Waffle the hedgehog."
"Penelope the hedgehog."
"Harvey the hedgehog."
"Spaghetti the hedgehog."
"Look at all the apples we've collected to make apple crumble."
"This leaf looks like snakeskin through the microscope."
"This is poisonous cement and poisonous soup. it will make the girls grow worms from their ears!"
"The poisonous soup will make the girls hair go green."
A Rainbow of My Own
09/10/19
Our book of the week was A Rainbow of My Own by Don Freeman.
"The weather was very changeable today. At one point we just sat and listened to the raindrops on the shelter roof, it was really relaxing!"
"I enjoyed listening to the rain but I don't like it."
"The rain makes me hyper and spikes my hair up. I run in heavy rain."
"Rainbow sticks are great."
"I love all the purple colours."
"I made a potion in the mud kitchen, it will poison all the girls, so the boys can have a party."
"I am a bug detective and I enjoyed doing nothing."
"This tree is so much taller than me. I can't even reach the top with my wand."
Owl Babies 02/10/19
The book of the week was Owl Babies by Martin Waddell and Patrick Benson.
"Lot's of owl's from - Little Big Owl, Bobby, Amelia, Jerry and Feathery!"
"The new mud kitchen is a huge success!"
"We made chocolate milkshakes, hot chocolate and chocolate cake. We may even be sick! I love getting my hands muddy."
"I loved banging the pans."
"This is my broomstick. It goes really fast."
"I am Harry Potter, this is my invisibility cloak and my wand."
"I just love dressing up!"
"We are collecting dinosaur teeth. We need to wash them to make them sparkle."
Time To Sleep 25/09/19
The children learnt all about woodland habitats and hibernation!
"Hedgy the hedgehog's house was made from sticks, grass and leaves. He has ten apples to see him through winter."
"Ratty loves his house and to munch apples."
"My fox is hiding under the grass. It has 100 apples to eat."
We are going for the Woodland Trust Platinum Award! Which is rewarded to schools for completing environmental projects and encouraging outdoor learning.
"I love to play in the construction area, I'm going to build things like my dad."
"I'm building you this house Ladybird leader and Foxy Loxy!
"I'm making chocolate soup for you to eat."
"I made a deadly cake today, it turns you into a dinosaur."
"I made pea and ham soup when you eat it you turn into a pig!"
The Wonky Donkey 18/09/19
"I loved reading the story of The Wonky Donkey!"
The children were inspired by our story of the week to make their very own unicorns and dragons!
"My unicorn is called Lucina. Twisting wool around my unicorn horn took such a long time. It looks good though."
"My unicorn is called Elena. I used sellotape and string to make my unicorn."
"I've made a dragon and it breathes fire."
"We found pebbles and decorated them using pens, glitter and feathers."
"I went so fast on the swing it made my tummy go funny!"
"I was a princess on a swing."
"Building a den with my friends was the best part."
"The construction area is my favourite part. I found buried treasure, lots of gold coins."
"The new kitchen is great. I made a mud pie."
"I found a tarantula, it's massive!"
Fire Week 03/07/19
Butterfly Kiss 26/06/19
Little Adventures: Leafy the Pet Leaf 19/06/19
The Bog Baby 12/0619
The Bear and the Bees 06/05/19
Forest School 22/05/19
Fire Week 15/05/19
Supertato! 08/05/19
Commotion in the Ocean 01/05/19
Easter 10/04/19
Special Saturday Morning 06/04/19
The Princess and the Wizard 03/04/19
Owl Babies 27/03/19
Pancake Day Fire Week 20/03/19
'Little Rabbit Foo Foo' Michael Rosen 13/03/19
'Gruffalo' Julia Donaldson 27/02/19
'Dogger' Shirley Hughes 30/01/19
Fire Week 23/01/19
Scaredy Boo! 16/01/19
Forest School 19/12/18
Forest School 12/12/18
Forest School 05/12/18
Forest School 21/11/18
Forest School 14/11/18
Forest School 24/10/18
Forest School 03.10.18